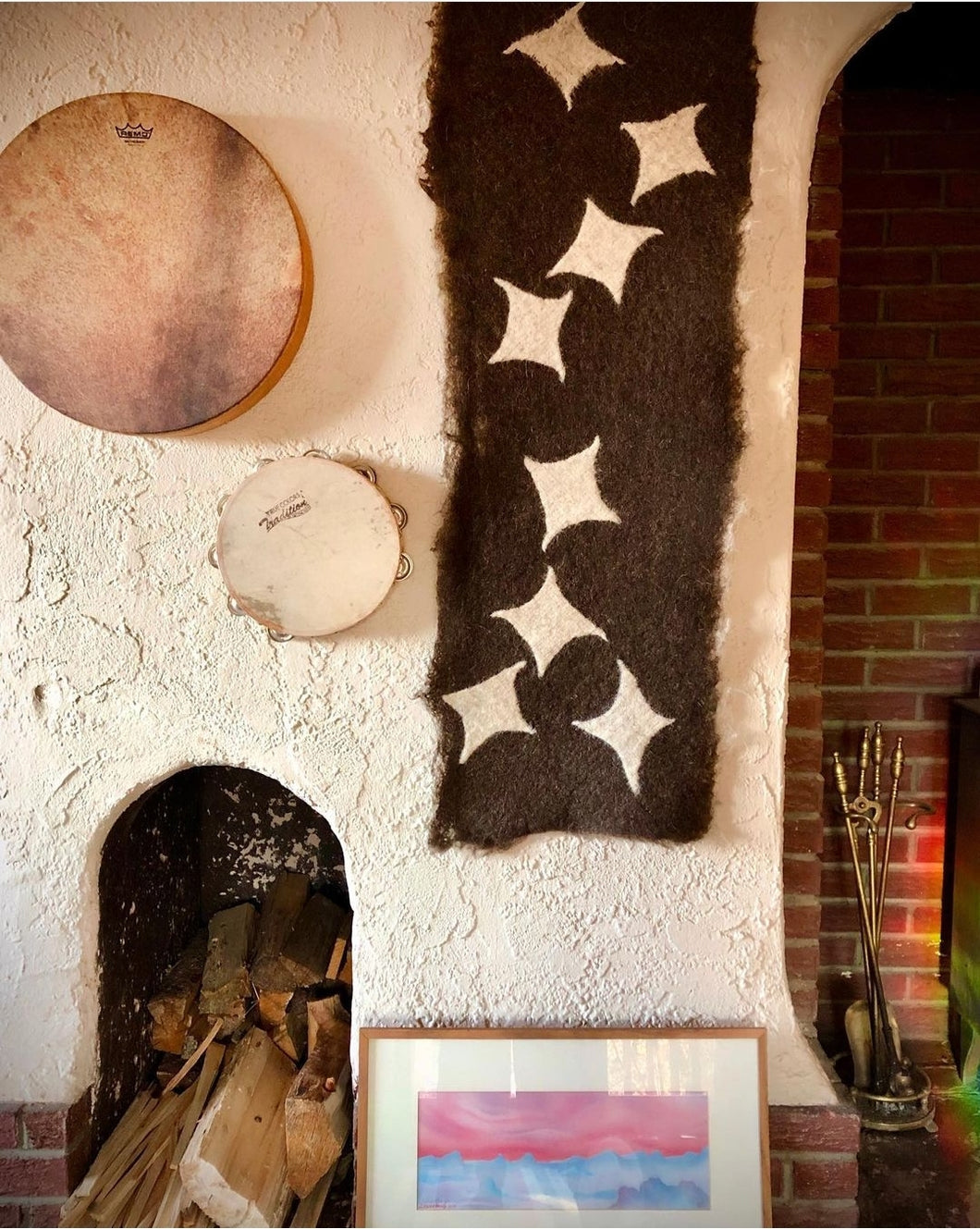 Handmade Crossbody Felted Wool IPad Bag by Lana Dura
Regular price $75.00 Sale
Natural wool felt shoulder bag made of pure Navajo-Churro wool in natural colors. Each piece is hand-made by Lana Dura in Taos, New Mexico. Each is unique, one-of-a-kind and has different art designs on each side so thoroughly reversible! Approximately 12 inches by 7 inches, can be worn as a shoulder or crossbows bag with adjustablestrap, fits one small iPad  plus accessories without an iPad cover.

Made exclusively of all-natural fibers (no dyes, ever) these created unforgettable meditation mats or cloth for tea ceremony or alter.
Many natural colors, available including white and blacks, grays and browns. Environmentally friendly and sustainable wool. Wool from rare and heritage sheep breed originally brought to the Southwest by the Spanish Conquistadores in 1500s.