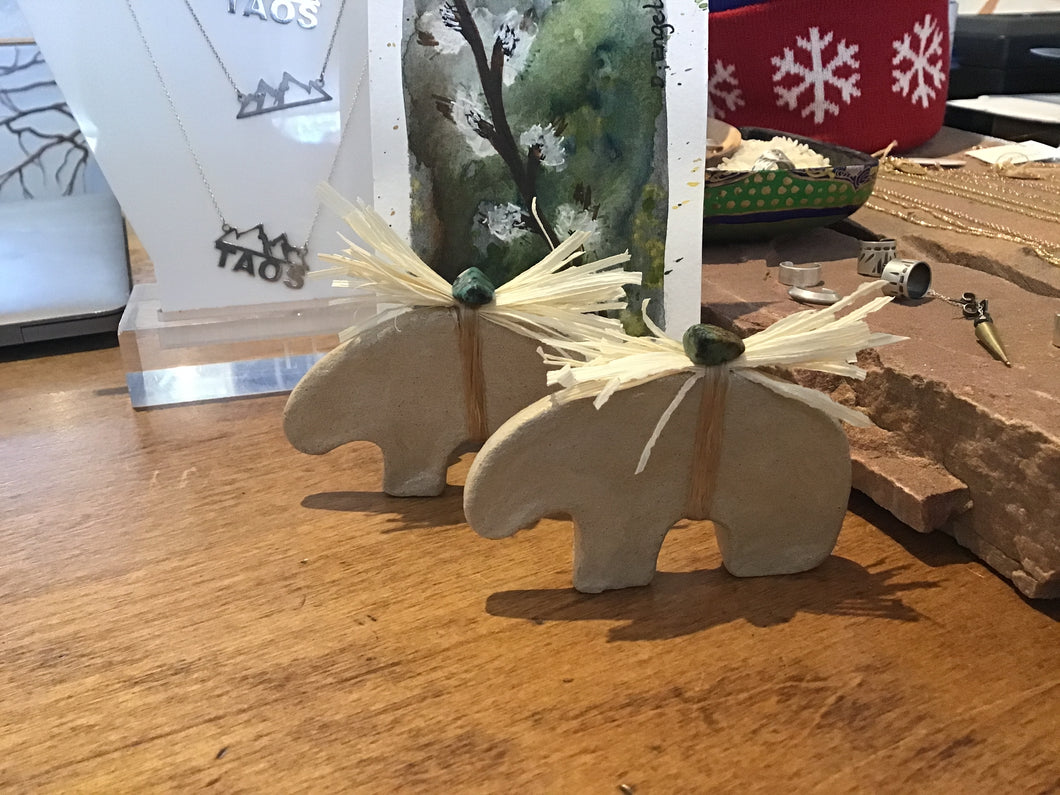 Taos Pueblo Bear Sculpture by Isaiah at Taos Pueblo
Regular price $88.00 Sale
Stunning, handcrafted micaceous clay bear sculptures with corn husk ties and turquoise embellishment by Taos Pueblo artist, Isaiah. 
The Bear is to represent protection for the tribe, the corn husk is life, and the turquoise is a precious symbol for our earthly lives. 
Mica, a mineral mined from these mountains, is formed into clay, which is used to make micaceous pottery. Some of these clay deposits are located near the Taos and Picuris Pueblos. Potsherds that were excavated from Taos Pueblo indicate that pottery from micaceous clay dates as far back as A.D. 1300.